CITIZEN OF THE YEAR
Each year, the Hilton Village Board seeks nominations for to recognize one of our outstanding individuals who has unselfishly served the Hilton/Parma community. This selection is made by secret ballot and the decision is based on volunteerism, community involvement and all around good spirit.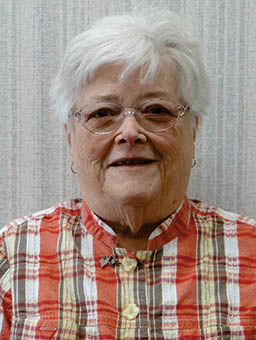 2018 Citizen of the Year
Pat Johnson
Congratulations to Pat Johnson, this year's recipient of the Village of Hilton Citizen of the Year. Pat was chosen because of her dedication and generosity in serving others in both her church and community. Thank you, Pat for making Hilton a brighter place to live
The Village of Hilton Board of Trustee's is now accepting suggestions for our 2019 Citizen of the Year. Submittals can be dropped off or emailed to the Village of Hilton, 59 Henry St., Hilton, NY 14468.
| | |
| --- | --- |
| | Hilton Citizen of the Year Recipients |
| 2018 | Pat Johnson |
| 2017 | George Heinrich |
| 2016 | Charlie Kimball |
| 2015 | Tom Scheg |
| 2014 | Tina and Mike Zebulske |
| 2013 | Linda Viney |
| 2012 | David Tresohlavy |
| 2011 | Kay Melvin |
| 2010 | Robert Martin & Thomas Hunte (in memory of their father Fredrick Hunte) |
| 2009 | Thomas Burger |
| 2008 | Sharon Prince |
| 2007 | David Goodrich |
| 2006 | Pastor Albert Zoller |
| 2005 | John Duggan |
| 2004 | Rick Furnal |
| 2003 | Doug Hurlbutt |
| 2002 | John Barclay |
| 2001 | Alexander Howe |
| 2000 | Mary Lane, Ann Doan, Patricia Brotz |
| 1999 | Edward (Bud) Hendershot |
| 1998 | Carm Carmestro |
| 1997 | Wilbur Hermance |
| 1996 | Herb MacNaughton |
| 1995 | Homer Marple |
| 1994 | Frank Hutchison |
| 1993 | Brayton Miles & Barbara Miles |
| 1992 | Josie Waverly |
| 1991 | Herb Trimmer |
| 1990 | Gordon Bascom |
| 1989 | Ron Gosnell |