Holiday Closing - The Village Office and Department of Public Works will be closed on Monday February 16th, in observance of President's Day. If your residential refuse/recycling collection falls on Mondays, it will be collected on Tuesday February 17th.
Hilton Village News - October 2014
Hilton-Parma Recreation Brochure - Winter/Spring 2015
Submit your water meter reading online
FOIL Application - Application for access to public records
In Honor of our Military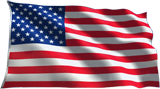 The Village of Hilton has created a military wall in recognition and in honor of all men and women who have served or are currently serving our country. Today our nation enjoys freedom because of them. Our wall displays pictures of military personnel on the first floor of the Community Center.
Regional Trails Initiative
The Genesee Transportation Council is updating its Regional Trails Initiative. This plan spans nine counties and will identify proposed trail projects and policies that improve trail connectivity, safety, and accessibility. Public input is crucial to shaping the planning process. They are aiming for 1,000 responses to the survey. The links are below for those interested in completing the survey.