9/11 Please Join Us in Rememberance - More information
Holiday Closing - The Village Office and Department of Public Works will be closed on Monday September 7th, 2015 for Labor Day.
If your residential refuse/recycling collection falls on Mondays, it will be collected on Tuesday September 8th, 2015.
If you have a sewer or water emergency, please call the following pager number:  529-0822    Thank you.
Local Law #1 and #2 - View information
Proposal to Continue Operation of the R.E. Ginna Nuclear Power Plant - View Factsheet and Notice of Public Hearing
Beginning January 1, 2015 - Consumers may no longer dispose of certain types of electronic equipment
(TV's, Computers, etc.) in landfills, waster-to-energy facilities, in the trash, or at curbside for trash pickup.
The Village of Hilton can NO longer accept electronics at curbside or as a drop off. View more information on the Electronics Disposal Law and Collection Sites
Hilton Village News - May 2015
Hilton-Parma Recreation Brochure - Summer 2015
Submit your water meter reading online
FOIL Application - Application for access to public records
In Honor of our Military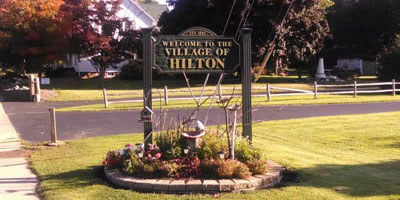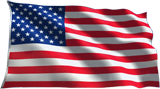 The Village of Hilton has created a military wall in recognition and in honor of all men and women who have served or are currently serving our country. Today our nation enjoys freedom because of them. Our wall displays pictures of military personnel on the first floor of the Community Center.
...more information here soon!!